Our project uses different equipment for laboratory and field research of marine microplastics.
PLastic EXplorer. (PLEX)
We created this system for pumping seawater from different depths and filtering microplastic from it.
Operational depth range: 0 – 100 m.
Pumping rate: 6 – 3 L/sec.
Flume for microplastic transfer modes research.
Such microplastic transfer modes as suspension, saltation and creep were studied.
Length: 10 m.
Width: 0.3 m.
Maximum surface speed: 0.6 m/s.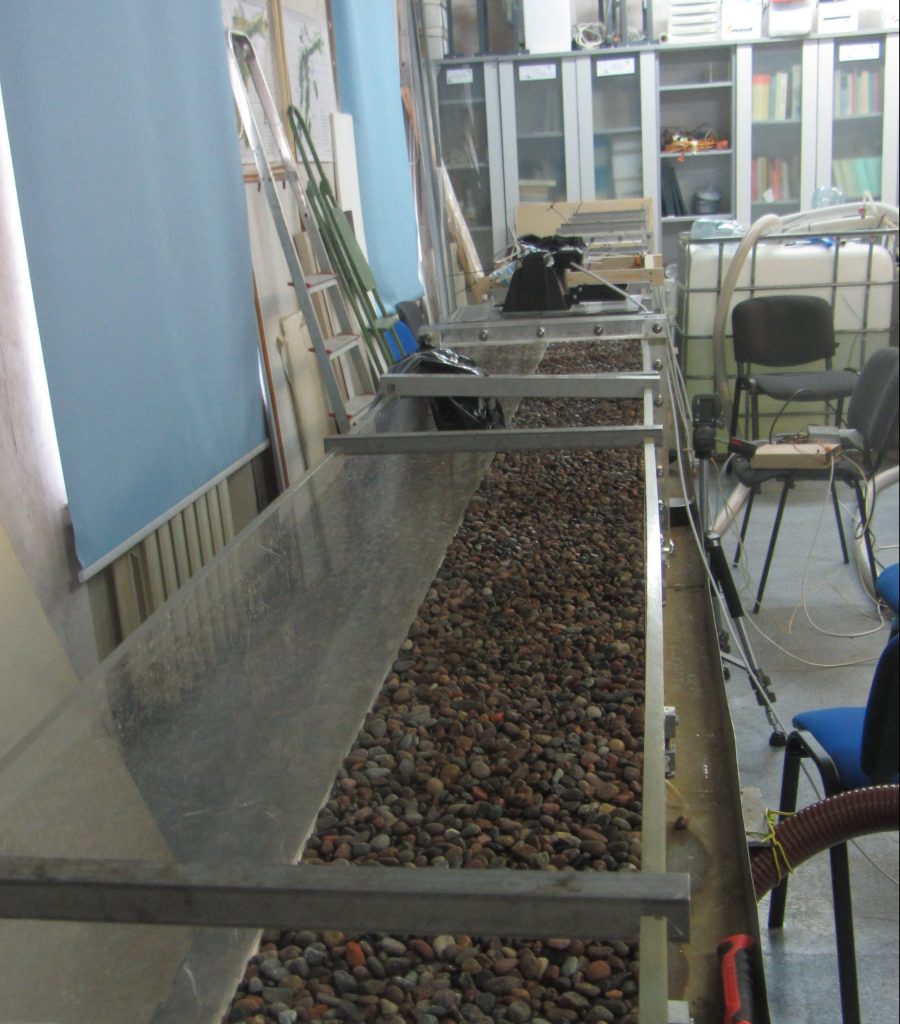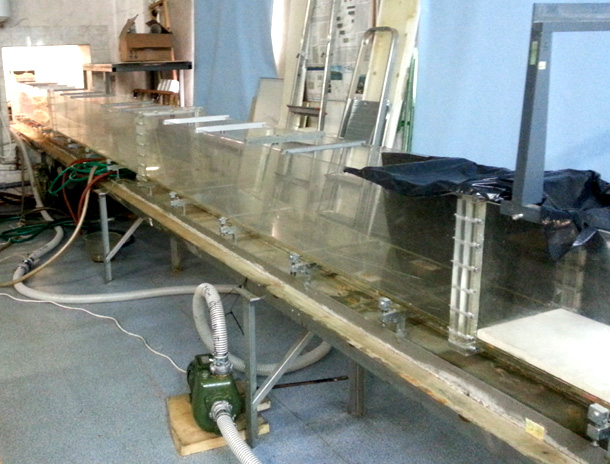 Surface net.
This net is used for collecting microplastic particles in subsurface seawater.
Mesh sizes: 175 um, 333 um.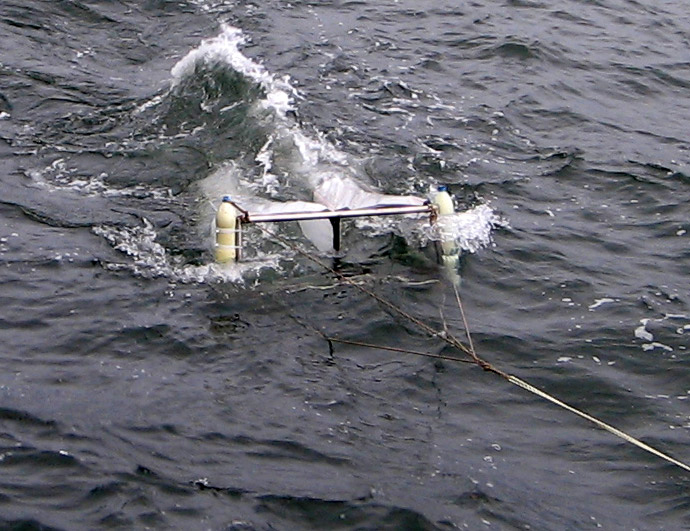 Laboratory mixer.
It is used for exploring plastic mechanical destruction and microplastic generation.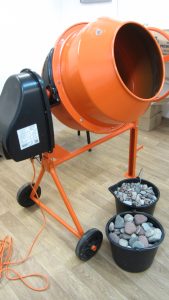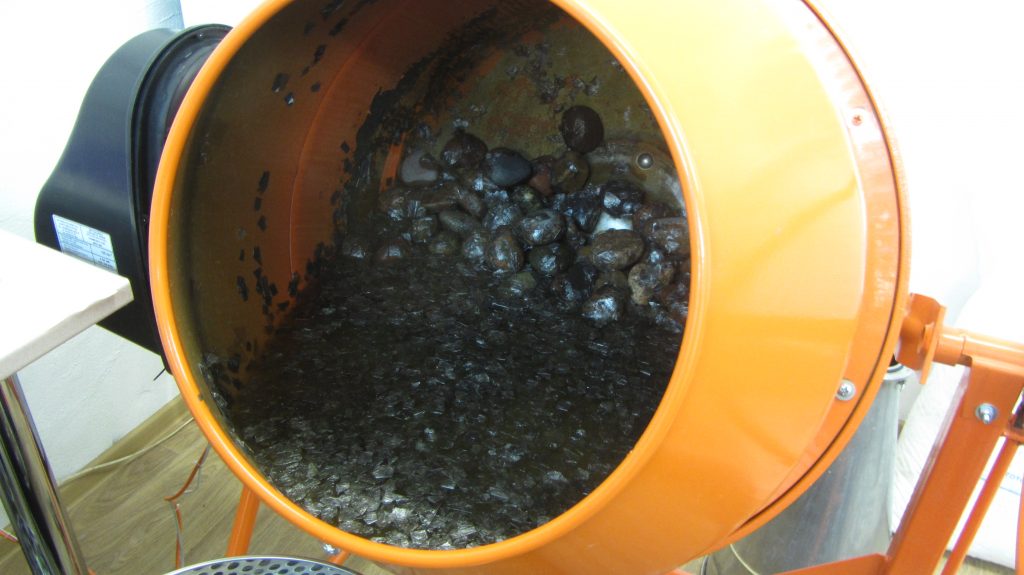 System for separating microplastic from bottom sediments.
The system uses mixer for stirring bottom sediments and flotation in dense liquid to separate microplastic particles.
This system was built similar to MPSS in a lot of aspects.